Warning: include(): Unable to allocate memory for pool. in /vhosts/hc/web/www.hc.lv/index.php on line 182 Warning: include(): Unable to allocate memory for pool. in /vhosts/hc/web/www.hc.lv/inc/caching.php on line 56 Warning: include(): Unable to allocate memory for pool. in /vhosts/hc/web/www.hc.lv/inc/content/show_news-int-art.php on line 3 Warning: require(): Unable to allocate memory for pool. in /vhosts/hc/web/www.hc.lv/inc/mysqlconfig.php on line 92
Klubā "Depo" uzstāsies grupa "Unite Tribe" no Īrijas
Guntis Vanags, 06.02.2007., 15:07
Grupa "Unite Tribe" no Īrijas uzstāsies Boba Mārleja dzimšanas dienai veltītajā pasākumā klubā "Depo".
Warning: include_once(): Unable to allocate memory for pool. in /vhosts/hc/web/www.hc.lv/inc/mysqlconfig.php on line 1149
10. februārī klubā klubā "Depo" notiks Boba Mārleja dzimšanas dienai veltīts pasākums, kura ietvaros kopā ar klubā "Depo" regeja nakšu patstāvīgajiem dj-iem Kone un Krūmu, kā arī vietējām grupām "Pcholi" un "Striķis" uzstāsies regeja grupa no Īrijas "Unite Tribe".

"Unite Tribe" ir septiņu cilvēku grupa no Dublinas, kuri ir kopā jau no 2004. gada, sākotnēji grupa saucās Rastafenians.

Grupas ietekmju sarakstā var atrast tādus dažādu stilu izpildītāju vārdus kā Pink Floyd, Bob Marley, Bob Dylan, Rage Against The Machine, Daft Punk, Kasabian, pati grupa savu stilu dēvē par "jaunā viļņa regeju".

Šī gada februārī grupa laiž klajā savu pirmo albumu "enlokari", kurā iekļautas 11 dziesmas, kuru reklamējot, viņi ar vairāku koncertu tūri apciemo Baltijas valstis.
uz ziņu sarakstu
Warning: include(): Unable to allocate memory for pool. in /vhosts/hc/web/www.hc.lv/index.php on line 185
Warning: include(): Unable to allocate memory for pool. in /vhosts/hc/web/www.hc.lv/index.php on line 191 Warning: require(): Unable to allocate memory for pool. in /vhosts/hc/web/www.hc.lv/inc/mysqlconfig.php on line 92
Par HC.LV
HC.LV lietotājiem
Seko jaunumiem
HC.LV valodas
Citas saites
Warning: include(): Unable to allocate memory for pool. in /vhosts/hc/web/www.hc.lv/index.php on line 212 Warning: require(): Unable to allocate memory for pool. in /vhosts/hc/web/www.hc.lv/inc/mysqlconfig.php on line 92
Reklāma
Warning: include(): Unable to allocate memory for pool. in /vhosts/hc/web/www.hc.lv/inc/boxes.php on line 11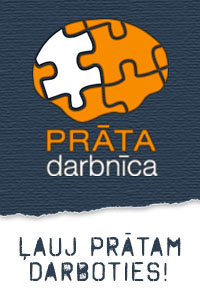 Warning: include(): Unable to allocate memory for pool. in /vhosts/hc/web/www.hc.lv/inc/boxes.php on line 12
Warning: include(): Unable to allocate memory for pool. in /vhosts/hc/web/www.hc.lv/inc/boxes.php on line 43
Aktualitātes forumā
Warning: include(): Unable to allocate memory for pool. in /vhosts/hc/web/www.hc.lv/inc/boxes.php on line 44 Warning: require(): Unable to allocate memory for pool. in /vhosts/hc/web/www.hc.lv/inc/mysqlconfig.php on line 92
[ Forums ]
Warning: include(): Unable to allocate memory for pool. in /vhosts/hc/web/www.hc.lv/inc/boxes.php on line 45
Warning: include(): Unable to allocate memory for pool. in /vhosts/hc/web/www.hc.lv/inc/boxes.php on line 57
Padalies priekā
Warning: include(): Unable to allocate memory for pool. in /vhosts/hc/web/www.hc.lv/inc/boxes.php on line 58 Warning: require(): Unable to allocate memory for pool. in /vhosts/hc/web/www.hc.lv/inc/mysqlconfig.php on line 92 Just what I was looking for, thanks for posting. Here is my web blog; %anchor_text (https://aboriginalartscraftsmerchandise.com.au/user/profile/8252)

Rob

Maintain the excellent work and generating the crowd! Feel free to surf to my web page - %anchor_text (https://www.afkarena.net)

Bess

thank you a good deal this web site is actually conventional and informal my homepage ... %anchor_text (https://0loft.com/rooms-by-hour/rooms-in-ramat-hasharon/)

Mose

Warning: include(): Unable to allocate memory for pool. in /vhosts/hc/web/www.hc.lv/inc/boxes.php on line 59

Warning: include(): Unable to allocate memory for pool. in /vhosts/hc/web/www.hc.lv/index.php on line 215

Warning: include(): Unable to allocate memory for pool. in /vhosts/hc/web/www.hc.lv/index.php on line 217 Warning: include(): Unable to allocate memory for pool. in /vhosts/hc/web/www.hc.lv/index.php on line 218

ienāktreģistrēties

Warning: include(): Unable to allocate memory for pool. in /vhosts/hc/web/www.hc.lv/index.php on line 432 Warning: require(): Unable to allocate memory for pool. in /vhosts/hc/web/www.hc.lv/inc/mysqlconfig.php on line 92

Warning: include(): Unable to allocate memory for pool. in /vhosts/hc/web/www.hc.lv/index.php on line 598