Pirmais apģērbu un stila internetveikals Latvijā
Kate Donika, 09.02.2007., 18:45
Beidzot arī Latvijas e-tirgū ir parādījies apģērbu veikals – street-soul.eu. Tas domāts progresīviem un interesantiem cilvēkiem, kas vēlas būt atšķirīgi un ģērbties atšķirīgi. Street-soul.eu pārstāv street apģērbu kultūru, kas, iedvesmojoties no mūzikas, mākslas, brīvās mīlas, mainīguma, pārtapa modes virzienā. Apmeklējot mājaslapu, tu iegūsti 5Ls atlaidi savam pirmajam pirkumam un pie tam pirmie 100 pircēji ar ISIC karti saņems dāvanas.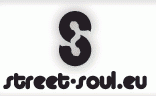 "
Mēs vienkārši nespējām vairs samierināties ar lielveikalos piedāvāto garlaicīgo un banālo preču klāstu,
" izsakās viens no street-soul.eu idejas autoriem Mārtiņš Dubrovskis, "i
zveidojām mājaslapu tādu, kādu to vēlējāmies redzēt paši. Nav vairs jābrauc ārpus Latvijas, lai sevi apģērbtu. Veikalā tiek piedāvātas dažādu kategoriju preces: sakot no somām, siksnām un cepurēm, līdz pat jakam, biksēm un apakšveļai.
"
Internetveikalā ir pārstāvēti daudzi zīmoli, kas jau ir nopērkami vairākās Eiropas valstīs, bet vēl nav nonākuši līdz mums: Goorin Brothers, Five Four, Emily The Strange, Airbag, King Apparel, Irie Daily, 667, My Zoo, Mazine, Schlepp.
Šie brendi sludina novatorisku dizainu un jaunus, neparastus risinājumus apģērbu noformēšanā, inteliģenci, spēcīgu un unikālu urban dzīves stilu un subkultūras miksli, šis apģērbs ir domāts tiem, kas sēž dzīvei pie stūres nevis pasažieru vietās.
street-soul.eu
mājaslapa solās būt interesanta, novatoriska un regulāri tiks piedāvātas jaunās kolekcijas un brendi.
uz ziņu sarakstu
Par HC.LV
HC.LV lietotājiem
Seko jaunumiem
HC.LV valodas
Citas saites
Aktualitātes forumā
Padalies priekā
next time
DavidOH
Рухлова Анастасия https://drive.google.com/file/d/1IzLkS9Vws8JF95sbwzCVZJwpKhK6pumv/preview
ерохин алексей
venta cialis en espaa cialis 50 mg soft tab
JorgeHen