ESPRIT- apģērbi vīriešiem un sievietēm
Evita Dūriņa, MOS, 07.02.2008., 22:16
ESPRIT- viens no pasaules vadošo dzīves stila zīmolu veikaliem Rīgā, Brīvības ielā 47, mainot veikala konceptu, piedāvā apģērbus VĪRIEŠIEM un sievietēm.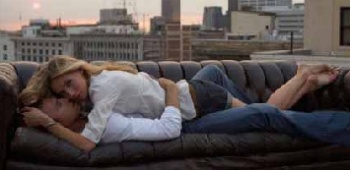 Esprit zīmola pirmsākumi Latvijā meklējami kopš 2002. gada, kad MOS veikalu tīkls atvēra pirmo Esprit zīmola veikalu (apģērbi un aksesuāri vīriešiem, sievietēm un bērniem) t/c MOLS, radot iespēju arī saviem klientiem iegādāties pasaules slaveno apģērbu zīmolu Latvijā. 2005.gada pavasarī MOS atvēra otro Esprit veikalu (apģērbi un aksesuāri sievietēm un bērniem) Rīgā, Brīvības ielā 47. Un 2007.gada septembrī t/p Alfa, MOS veikalu tīkls atver trešo Esprit veikalu Rīgā(apģērbi un aksesuāri sievietēm).
Šī gada 12.februārī 308 m2 Esprit veikals Brīvības ielā 47 tiek pārveidots no sieviešu un bērnu apģērbu un aksesuāru veikala par vīriešu un sieviešu apģērbu un aksesuāru veikalu. Esprit veikals piedāvās aktuālākās sezonas apģērbu un aksesuāru kolekcijas sievietēm un vīriešiem- Men Casual un Women Casual (apģērbs ērtai ikdienai), Men edc by Esprit un Woman edc by Esprit (jauneklīgi mūsdienīgs apģērbs aktīviem cilvēkiem) un Accessories (ādas un auduma izstrādājumu aksesuāri, kas lieliski pieskaņojami abām apģērbu kolekciju līnijām, kā sievietēm, tā vīriešiem). Kolekcijas sevī apvieno trīs galvenās Esprit pamatvērtības: kvalitāti, vērtību un dizainu.
Esprit vēsture.
Vēsture.
Reiz kāda jauna un pārliecināta modes dizainere no Sanfrancisko apstādināja savu auto ceļmalā netālu no Taho ezera Kalifornijā, lai uzņemtu vientuļu stopētāju. Pēc pusgada viņi apprecējās un nolēma uzsākt kopīgu biznesu. Sākotnēji Sūzija un Dags Tompkinsi, ceļojot cauri Kalifornijai, no vilciena sēdvietām tirgoja mājās darinātu apģērbu, aplaimojot līdzbraucējus patiesi netradicionālā veidā. Un tā 1964.gadā aizsākās viena no neaizmirstamākajām pasaules modes leģendām – Esprit.
Savas pastāvēšanas laikā Esprit ierosinājis vairākus apvērsumus ne tikai apģērbu dizainā un tirdzniecībā, bet arī ražotāju nevienaldzīgajā attieksmē pret saviem pircējiem un vidi, kurā tie dzīvo, aicinot, piemēram, nepirkt nevajadzīgas preces, lai atvieglotu piesārņojuma slogu. Tāpat Esprit izveidotāji - Sūzija Rasela un Dags Tompkinss bija pirmie, kas brīdināja par toreiz vēl neticamajiem AIDS draudiem.
Tāpēc šodien visā pasaulē cilvēki labprāt pērk Esprit apģērbu un iekļaujas dzīvespriecīgu cilvēku pulkā, kam ir svarīgs ne tikai no videi draudzīgiem materiāliem darināta apģērba praktiskums un vienkāršība, bet rūp arī neapgrūtinoša cilvēku sadzīve un labas savstarpējās attiecības. Esprit ir viss - jauneklīga, mūsdienīga augstas kvalitātes mode, kas domāta pašpārliecinātiem cilvēkiem ar savu viedokli.
Esprit ir starptautisks jauneklīga dzīvesveida zīmols, kas piedāvā eleganti izsmalcinātu kolekciju par pieņemamām cenām. Tas ir īsts apģērbs īstiem cilvēkiem. Mūsdienu modes pārpildītajā pasaulē Esprit atklājis savu nišu ar mūsdienīgiem un viegli pielāgojamiem apģērbiem, apejot ātri zūdošās vienas dienas modes tendences. Tas ir viens no faktoriem, lai Esprit kļūtu par vienu no pasaules uzticamākajiem zīmoliem, kur klients atgriežas atkal un atkal.
Esprit piedāvā 12 dažādas, pārdomātas kolekcijas katrai apģērbu līnijai, kas kopš šī gada marta veikalos tiks papildinātas divas reizes nedēļā ar jaunāko un aktuālāko kolekciju pievedumiem. Papildinot savas kolekcijas biežāk kā reizi nedēļā Esprit kompānija pasaulē sasniedz neticamus pārdošanas rādītājus visa gada garumā.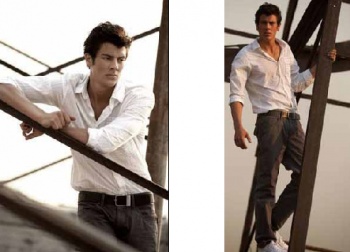 Fakti.
Apkopojot 2005/06.gada Esprit pārdošanas rezultātus, ienākumi sasnieguši 2,4 biljonus Eiro (līdz 30.06.2006). Esprit ienākumi pārsnieguši plānoto par 375 miljoniem Eiro, ar tendenci gada laikā pieaugt par 16.4%. Apskatot 2006/07. gada pārdošanas rādītājus Esprit panākumi pieauguši par 23.4%, salīdzinājumā ar pagājušo gadu, t.i. par 1.4 biljoniem Eiro(līdz 31.12.2006).
ESPRIT – THE WORLD IS OUR CULTURE
Esprit veikalu adreses:
t/p ALFA, Brīvības 372, Tel.+371 6 7076557
t/c MOLS, Krasta 46, Tel. +371 6 7030482
Brīvības 47, Tel. +371 6 7283853
uz ziņu sarakstu
Par HC.LV
HC.LV lietotājiem
Seko jaunumiem
HC.LV valodas
Citas saites
Aktualitātes forumā
Padalies priekā
Hi <a href="https://getaloan.us.org/"> instant payday loans</a> bad credit auto loans [url=https://getaloan.us.org/] online loans[/url] OK'
GnaAsync
baby changing pad reviews <a href=https://fb.me/mattresscoupon>pop over to this website</a> sleep natural mattress reviews <a href="https://www.facebook.com/mattresscoupon/">Our site</a>
Agustinnoiny
Hello. And Bye.
XRumerTest